2nd CROATIAN CONGRESS
OF DAY SURGERY
with international participation
Conference "Nurse role in day surgery"
October 14th, 2022 HOTEL DUBROVNIK, ZAGREB
Dear collegues and friends,
Iti s my great honour and pleasure to announce our 2nd Croatian congress for day surgery with International participation which will take place on 14th of October 2022 in Zagreb in hotel Dubrovnik and will last, as the first one did, according to day surgery principles – one day.
Unfortunately, SARS-CoV-2 pandemic postponed our efforts to keep up with the plan set up at our first congress – to organize congresses in two year intervals. However, with the improvement of the epidemiologic situation we have made the decision to finally organize a live congress as well as our society elections.
Our second congress' accent will be on organization of day surgery units in larger and smaller hospitals, introducing of particular procedures in day surgery catalogues as well as unifying the guidelines. We will also show possibilities and challenges of day surgery in Croatia following our experiences.
We are pleased to announce that our nurses will be with us again on this congress with their own sessions. Also, dentists will have their sessions.
As well as on our first congress we hope to have our neighbouring countries colleagues as participants as well as our IAAS friends and colleagues who have been supporting us since our first steps in day surgery.
I am sure we will enjoy our time, gain new acquaintances and enrich our knowledge and experience.
Looking forward to our meeting,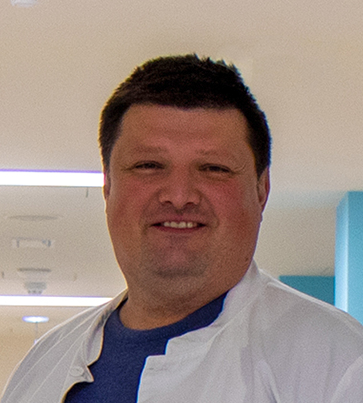 ​Josip Baković, MD
President of Croatian society for day Surgery CMA